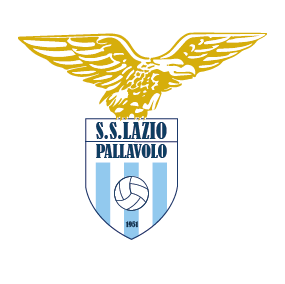 Lazio Volley
Project Partner
We are here for you.
Book appointment
The project partner: Sport club from Italy
Società Sportiva LAZIO PALLAVOLO is a top club in the Italian national volley landscape, with sixty-seven years of history and 14 teams involving 350 athletes. The technical team of S.S. Lazio Pallavolo is formed by 7 coaches, 10 managers, 8 scorekeepers. The society's staff is composed by a total of 10 persons, including a marketing and press office. They proudly promote gender equality and social inclusion. The club management (President, Secretary General) is formed by women and the coach of the male team (National Second Division) is also a woman.  The social focus is embodied by "AmorVolley a child helps a child" project with more than 800 students involved and thousands of committed supporters and the full engagement of our Academy in managing directly two camps in primary and secondary schools in Rome and promoting campaigns in all levels of education focused on healthy lifestyle. Other activities of fundraising promoted by Lazio Pallavolo have targeted people suffering from the earthquake in central Italy ("Tre tocchi...... di solidarietà" for Amatrice – 2016) and people in need in the City of Rome (NGO "ROMA PER TE" – 2014).
| | |
| --- | --- |
| Specialty | Project Partner |